Tiger Woods isn't only one of the greatest golfers to have ever played the sport but is also one of the most iconic sporting personalities of his generation. When the pro golfer was reported to be in a car accident in February 2021, fans and pundits held their breath regarding the player's future.
Would he be able to play golf again? And, if so, would he ever return to the same level of play as after? Though the accident left him with extensive injuries to his right leg, it wasn't the first time the pro had been in the headlines for a worrying reason—and then launched a huge comeback.
At the moment, Woods' future in golf is unclear. While the 2021 PGA season saw golf betting odds shift quickly once Woods was ruled out of future tournaments and Majors, there's speculation that he could return to the greens as early as this year.
However, as mentioned above, there's already plenty of speculation about whether Woods' return to the PGA Tour will see him compete meaningfully. He's been active as a pro since 1997, then underwent a series of injuries and personal issues in the 2010s that saw him take a step back from golf.
Following a comeback in 2018, he's been one of the most-followed athletes in the world. But he defied the odds by sweeping the 2019 Masters, which was his first major win in over ten years and marked the star's definitive comeback… only for a stop-and-go 2020 season to end abruptly in February 2021.
While it's almost certain Woods will return, the golf world waits on further details.
A Social Return at PNC Championship
Technically, Woods already has returned to the sport. In mid-December 2021, the PGA Tour hosted the PNC Championship in Florida. The tournament regularly sees duos take to the greens to tackle a 36-hole event with an amateur counterpart.
Woods and son Charlie were outperformed by John Daly and his son with -25 and -27 par counts, respectively. Though Woods looked confident with the club, the event isn't competitive. In fact, it played out more like a press junket for Woods, allowing fans and pundits to take a peek at the star's recovery progress.
Recovering for a High Level of Play?
Woods' presence at the PNC Championship comforted many fans who were worried that he might not make a comeback. Still, some pundits are wondering if Woods will return to this 2019 Masters form and, if so, how quickly? At age 46, Woods still has prime playing years in front of him; Phil Mickelson won the PGA Championship in 2021 at age 50.
Unfortunately, it seems unlikely Woods will be able to return to golf full-time. In fact, he admitted in an interview with Golf Digest in 2021 that playing full-time wasn't likely to happen. This also isn't too surprising, as most older pros will qualify for majors given their previous wins and can notch-less points throughout the year.
So, while Woods is likely to play with less regularity, that doesn't mean his quality of play will be compromised.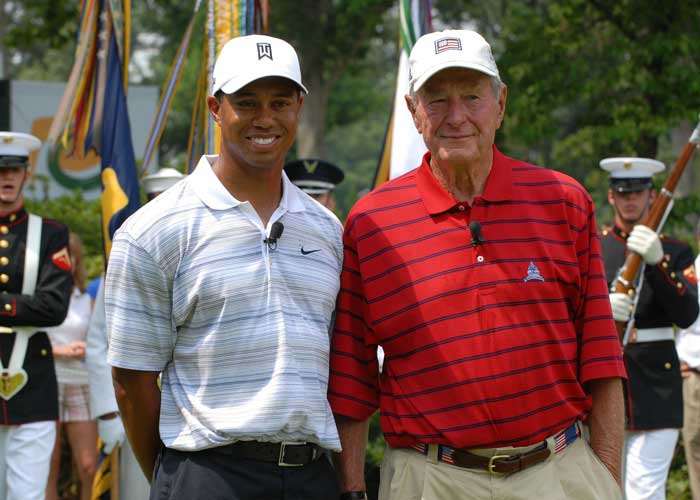 Also Read: What are the Primary Benefits of Using John Deere Golf Course Equipment?
Tiger in the PGA… or Not?
Woods' injury and subsequent recovery come at an interesting time for golf. For decades, the PGA has been the governing body for continental golf. Recently, the European Tour became the DP World Tour—but there's another 'super league' on the horizon.
The PGA has been eager to stop the potential for a Saudi Arabian-backed breakout league. With more financial resources available for a Saudi league, rumors are circulating that some pros might jump ship from the PGA in search of bigger prize purses and a global competition pool.
While the PGA is upping its own prize payouts to compete with the proposed league, the next few years will be an interesting time for golf. Some have wondered whether Woods restart will be with the PGA Tour. While all signs point to yes, there's still enough uncertainty in professional golf to leave some fans wondering.