You're missing out in an increasingly connected world if you don't have an established online presence. You need to be where your customers are, and customers nowadays are frequently online for various reasons. None can quite compare with search engines of all the online sites and platforms.
It's the first site that users go to when they need information. Confused? In need of recommendations? Search engines have the answer. Among these platforms, Google remains above the competition. It's visited by almost four billion internet users worldwide. If your website and landing pages are not optimized on Google, you will fail to capitalize on the volume of users that go through the site.
When it comes to Google, you should look at running ads to maximize your online visibility. It'll help you reach a wider audience who might not otherwise stumble upon your site.
But to succeed in this highly competitive platform, you must first understand how it works, which brings us to the subject of Google Ad Words.
What is Google Ad Words?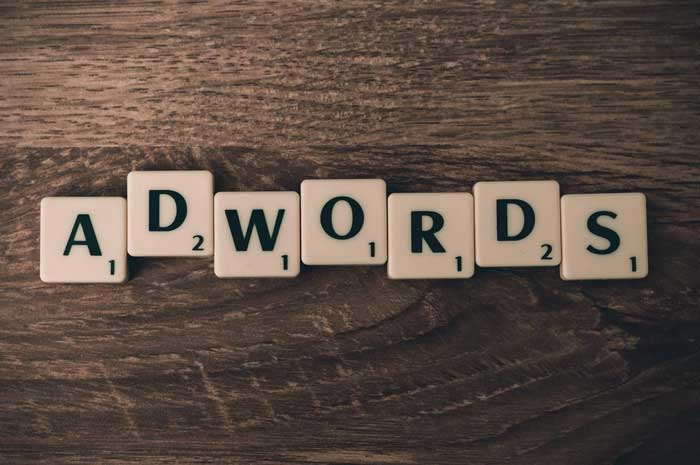 Also known as Google Ads, Google AdWords is the foundation of Google's pay-per-click (PPC) online advertising platform. It allows advertisers to display their ads on Google's search engine results page. If done right, Google ads can transform your business for the better. Otherwise, it can pour your money down the drain.
There are two ways for you to reach people through Google advertising. You can run ads through the Google Search Network or the Google Display Network. Both of these approaches make use of a pay-per-click bidding system. Pay Per Click Management company is your go to for orlando ppc campaigns.
In Google Search Network, you can show your ads to users actively searching for keywords for which you are optimizing your content. For example, a real estate company will have to bid to have its ad show up every time a user searches for "house and land in Detroit."
For this type of ad, you'll need to rely on the right keywords to capture users researching products or already at their purchasing stage.
It's also possible to target users actively searching for products through the Google Display Network. This one makes use of display ads or banner ads strategically placed on websites that your target audience frequently visits.
Display ads put you on top of customers' minds, improving brand awareness and recall. They are pretty helpful if you want to retarget people who have already visited your website, with the hope of making them revisit your store and make a purchase.
Benefits of Running Ads
If you're wondering whether you should give Google Ads a try and need a little more motivation to decide, consider the following benefits:
Google ads can be an excellent supplement to your SEO strategy. SEO needs a long-term process that requires a commitment to work, but Google ads can usher in results much quicker. It can help drive traffic to your website and eventually generate leads, and it allows you to focus on multiple keywords at a time. Most importantly, you have the freedom to stop or start your campaigns whenever you need or want to.
As mentioned, running Google ads can help you establish your online identity and presence. It can be pretty efficient in letting people know about your brand and the products you offer.
Google ads are also helpful if you want to do effective retargeting. They are especially valuable for shopping websites with high traffic but low sales. You can retarget past website visitors to remind them of your products.
In a nutshell, running ad campaigns can have a severe effect on the growth of the company.
Understanding Google Ad Groups
You might have come across Google campaigns but is not quite sure yet about the following hierarchy within that term. Under one campaign, there can be one or more ad groups.
You can't fully succeed with Google ads without a proper understanding of Ad Groups. Google defines this term as containing or more ads in similar targets.
Ad groups allow you to organize your ads by a common theme. For example, you can categorize your ads according to the different product types you offer.
Usually, this is where you will set a bid or price, which can be used when your particular ad group triggers an ad to appear. It's also possible to set prices for individual keywords within the ad group.
Number of Ads Per Ad Group
Now that you have a better idea about ad groups, it's time to answer the question we've raised at the beginning of this article. How many ads should you include in one ad group to get optimum results?
They say a single ad can limit the potential of your pay-per-click campaign. However, many experts put the ideal number of ads in one ad group to a minimum of three.
Having at least three ads per ad group will help the system optimize performance. This strategy supports the notion that paid advertising thrives on data. The more data you can generate, the better.
With three ads in an ad group, you will be able to run an A/B test with minor variations so you can determine which ad will perform better. Then you can replicate this formula for your future Google ads.
You can also pause the underperforming ad and make a new one based on your newly discovered insights.
What are the benefits of running multiple ads in an ad group?
Generate More Qualified Clicks
If you want to get more qualified clicks from your ad campaign, you'll need to use an ad copy that meets the users' expectations. You can test different ad copies and see which message resonates best with your target audience.
Use Different Ad Types
Beyond multiple ad copies, you will also need to identify the more effective types of ads—video ads, image ads, or dynamic search ads.
The data insights presented by your ad group will give you more knowledge on how to better run your PPC ad campaign, which can lead to smarter decisions and better results.
Considering Ad Rotation
Should you opt for optimizing or rotating your ads for a successful Google Ads campaign?
Marketers often ask this question. Google's default setting will show better-performing ads more often. This is good news, but since clicks are not usually considered an effective benchmark for success, you might consider trying Google Ad rotation instead.
When you rotate the ads, you will override Google's default "optimize" setting and force all ads in a group to be shown equally. This will give you unbiased comparative data on your ad performance, which makes ad performance analysis considerably easier.
This is important if you consider conversions as a better measure of pay-per-click performance. It also includes looking at sales, leads, sign-ups, downloads, and other desired outcomes.
The Con
However, it's not all sunshine and rainbows in an ad rotation strategy. There's a good chance for you to get a lower quality score and a higher average cost per click when you're rotating ads.
Ultimately, the choice lies in your hand, whether you're aiming to get more clicks and keep your cost per click down in the process or if you want a better analysis of your preferred metrics.
The Hybrid Approach
Good news! It doesn't have to be one or the other, though. Why don't you consider a hybrid approach instead? You can first rotate your ads evenly for 90 days before letting them get automatically optimized based on your ad strategy. This way, you can do ad rotation without considering the ad performance.
Best Practices for Ad Groups
If you want to create effective ad groups, you may want to consider the following best practices:
Match Type Mirroring
You can amplify the efficiency of your campaign by duplicating ad groups and assigning each with a match type. This process allows you to mirror each match group by devoting terms specific to one match type. Exact match groups will perform at their best without you doing any negative matching. You can also pause match types that are not performing well, especially when you have a limited ad budget.
Customized Group
Ad groups allow for tailored ads for each type of audience. you can also feed common elements like product features and pricing through business data capability. By customizing your ad groups this way, you can easily access business data and update seamlessly if you need to, without creating new ad groups or ads.
Ad Groups Naming Convention
It's essential to set a naming convention for your ad groups. This will help you facilitate all scaling efforts throughout the campaign cycle. A naming convention can also simplify other actions like expanding keywords or implementing new third-party automated solutions.
Wrapping It Up
Running Google ads is one of the best ways to help your business grow and thrive, especially in an increasingly digital age. To ensure optimum performance from your ads, you need to know the ideal number of ads to implement under one ad group. It can make a world of difference between the success or failure of your Google Ads campaign.